Our Delicious Frozen Yogurt and Ice Cream Bars
We love making high-quality ice cream! We have been creating our ice cream bars since the 1950's-so you could say we know a thing or two about making the best ice cream. You will not find a tastier, more creamy treat than a Creamies ice cream bar. Made with real ingredients, our ice cream bars are a healthier option with only 105-169 delicious calories. Looking for frozen yogurt? We've got you covered and they taste just like ice cream! Offering 11 gluten-free options, we've worked hard to make the absolute best ice cream bars just for you.
Order Online! Creamies Ice Cream Delivery!!
We've got great news, we are now shipping our ice cream across the United States!! Due to demand, we are now offering ice cream delivery straight to your door. We are thrilled to finally provide this opportunity for those who don't have access to Creamies ice cream locally near them. This is a big step that we are constantly trying to perfect. Having our ice cream delivered to customers has been a ton of fun so far. We love to hear about the excitement that our customers have for this opportunity. For those who don't know about Creamies, we are from Utah and have been making ice cream bars since the 1950's. Our ice cream bars are the number 1 seller in our region. People who know our bars love them. If you are trying our bars for the first time or are considering trying them, we believe you'll love them. You can go to our social media for reviews or just try them for yourself. Not only are our bars delicious, they are gluten free, lower-calorie and made with real ingredients.
Creamies Ice Cream Flavors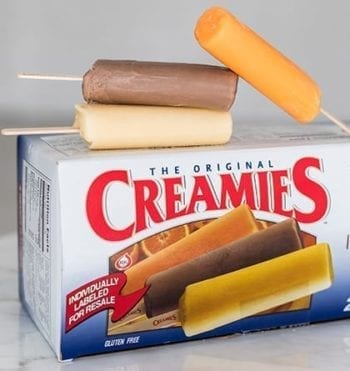 The Originals
Quality ice cream bars made gluten-free with the best ingredients.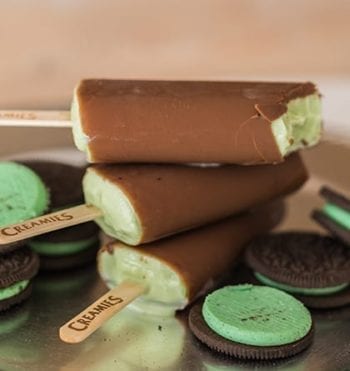 Dipped
Quality ice cream bars made gluten-free with the best ingredients.
Frozen Yogurt
Probiotic yogurt bars, a great alternative to the midnight binge.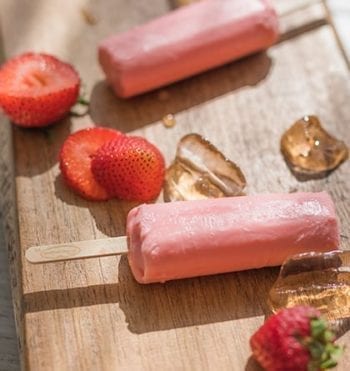 Specialties
Cookies and Cream, Root Beer & Strawberry.
Find Creamies In A Store Near You