Our Delicious Frozen Yogurt and Ice Cream Bars
We love making high-quality ice cream! We have been creating our ice cream bars since the 1950's-so you could say we know a thing or two about making the best ice cream. You will not find a tastier, more creamy treat than a Creamies ice cream bar. Made with real ingredients, our ice cream bars are a healthier option with only 105-169 delicious calories. Looking for frozen yogurt? We've got you covered and they taste just like ice cream! Offering 11 gluten-free options, we've worked hard to make the absolute best ice cream bars just for you.
Order Online! Creamies Ice Cream Delivery!!
We've got great news, we are now shipping our ice cream across the United States!! Due to demand, we are now offering ice cream delivery straight to your door. We are thrilled to finally provide this opportunity for those who don't have access to Creamies ice cream locally near them. This is a big step that we are constantly trying to perfect. Having our ice cream delivered to customers has been a ton of fun so far. We love to hear about the excitement that our customers have for this opportunity. For those who don't know about Creamies, we are from Utah and have been making ice cream bars since the 1950's. Our ice cream bars are the number 1 seller in our region. People who know our bars love them. If you are trying our bars for the first time or are considering trying them, we believe you'll love them. You can go to our social media for reviews or just try them for yourself. Not only are our bars delicious, they are gluten free, lower-calorie and made with real ingredients.
Creamies Ice Cream Flavors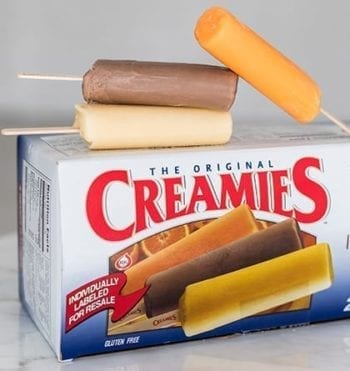 The Originals
Quality ice cream bars made gluten-free with the best ingredients.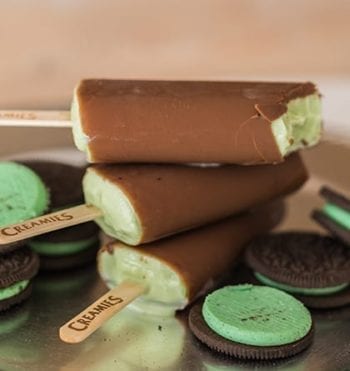 Dipped
Quality ice cream bars made gluten-free with the best ingredients.
Frozen Yogurt
Probiotic yogurt bars, a great alternative to the midnight binge.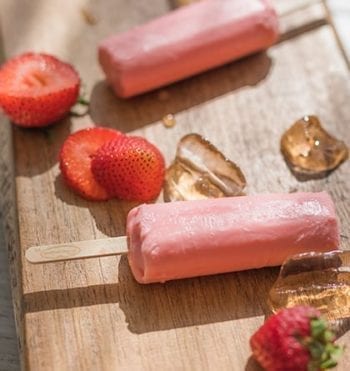 Specialties
Cookies N Cream, Root Beer & Strawberry.
Find Creamies In Store Near You
3 REASONS WHY YOU SHOULD EAT MORE ICE CREAM
1. Ice cream is a good stress reliever. While we'd never advocate eating your feelings away, occasionally eating some ice cream can definitely be a great way to wind down after a long and difficult day. Don't worry, a scoop or a bar of ice cream is all but guaranteed to put a smile back on your face. 2. Ice cream is a great group activity. Whether or not you're with a group of good friends or with that special someone on a romantic night out, ice cream and frozen yogurt remain one of the most shareable foods on the planet. Good ice cream loves good company. 3. Ice cream is perfect for every occasion. It really is. Need to celebrate good grades on your kids' report cards? Ice cream is a great reward. Hosting a pinkies-up dinner party or just a casual barbeque? That's right. Ice cream. Follow the link for the whole article.
TWO IMPORTANT QUESTIONS TO HELP YOU FIND THE BEST ICE CREAM
While many ice cream and ice cream bars might appear to be the same, it's important to know how to determine the best ice cream from the rest. 1. What makes your ice cream creamy and smooth? This smoothness is determined by the size of ice crystals that form during the freezing process of ice cream. The longer it takes for the ice cream to freeze, the larger the ice crystals grow. The most common way is for producers to whip air into the ice cream during the freezing process. The constant agitation of the product breaks up the forming crystals leading to a product that is smooth but not dense. Ice cream made this way is cheaper and lower quality. The second and more expensive way of preventing ice crystals is to freeze the ice cream at extremely low temperatures. 2. How is your ice cream flavored? Don't sell yourself short on ice cream flavors when choosing your favorite ice cream. Check the ingredients on the packaging of the ice cream that you are about to buy. Follow the link for the whole article.
This error message is only visible to WordPress admins
There has been a problem with your Instagram Feed.
How to get quality coconut ice cream bars delivered directly to your doorstep (2022) Let me tell you exactly how to get naturally flavored coconut ice cream bars sent right to your door. Wait, are you sure you read that right? Naturally flavored? Right to your...
read more