Ice Cream Flavors
We have 12 delicious ice cream flavors for you to enjoy! We hope that you try them all! Your choices are the originals, including chocolate, orange, and banana ice cream flavors. These are the most well-known flavors. However, we have 9 other delectable flavors. If you like your ice cream dipped in chocolate, we highly recommend the mint, cherry, and vanilla-dipped bars. Then our specialty flavors are cookies and cream, strawberry, and root beer. If you want a healthier option, we recommend our frozen yogurt bars–chocolate, raspberry, and peach.
Follow the link to purchase Creamies online! https://creamies.com/product-category/ice-cream/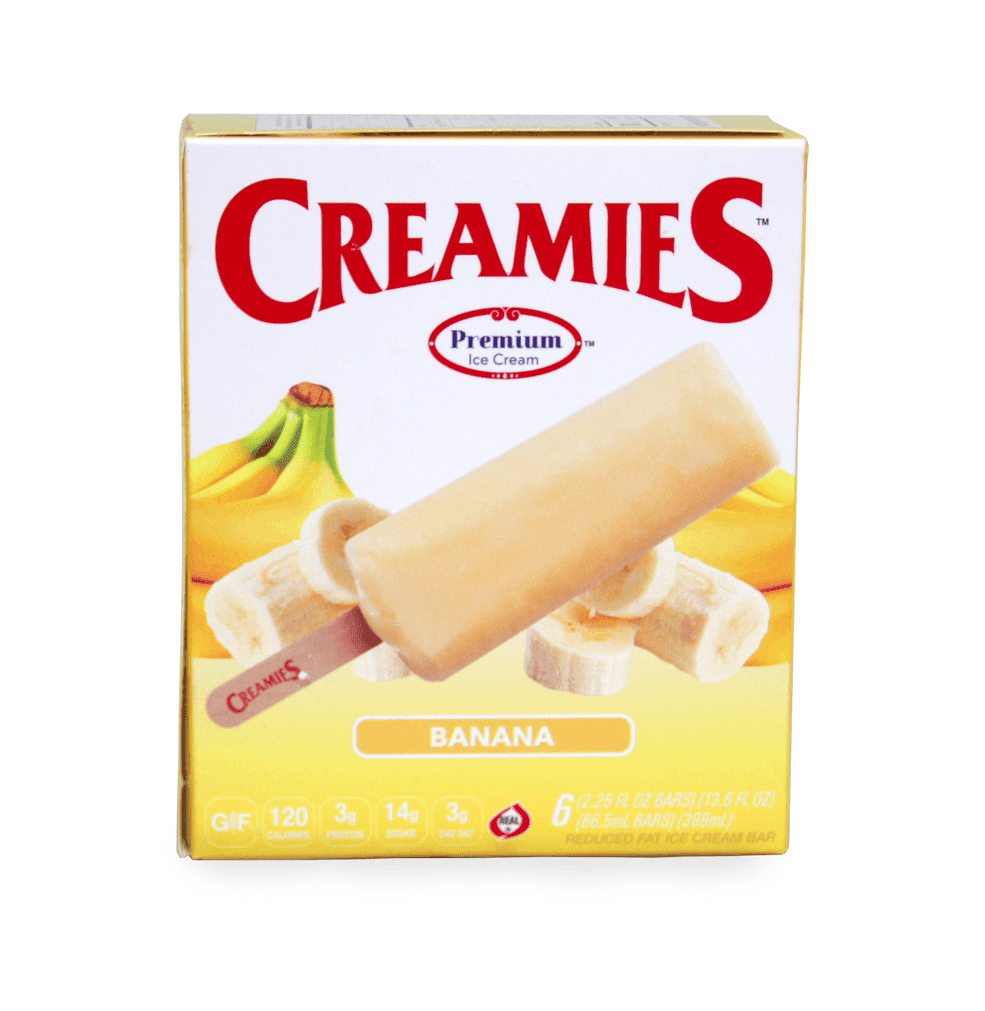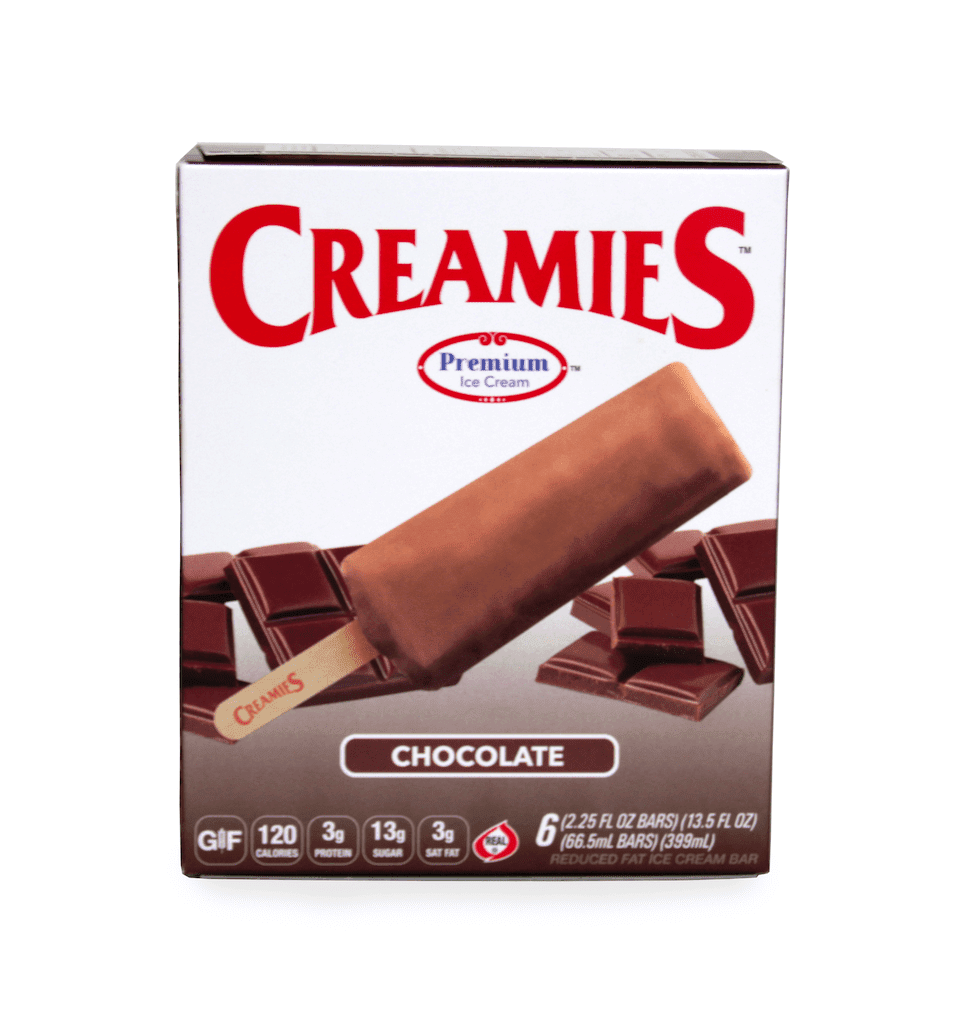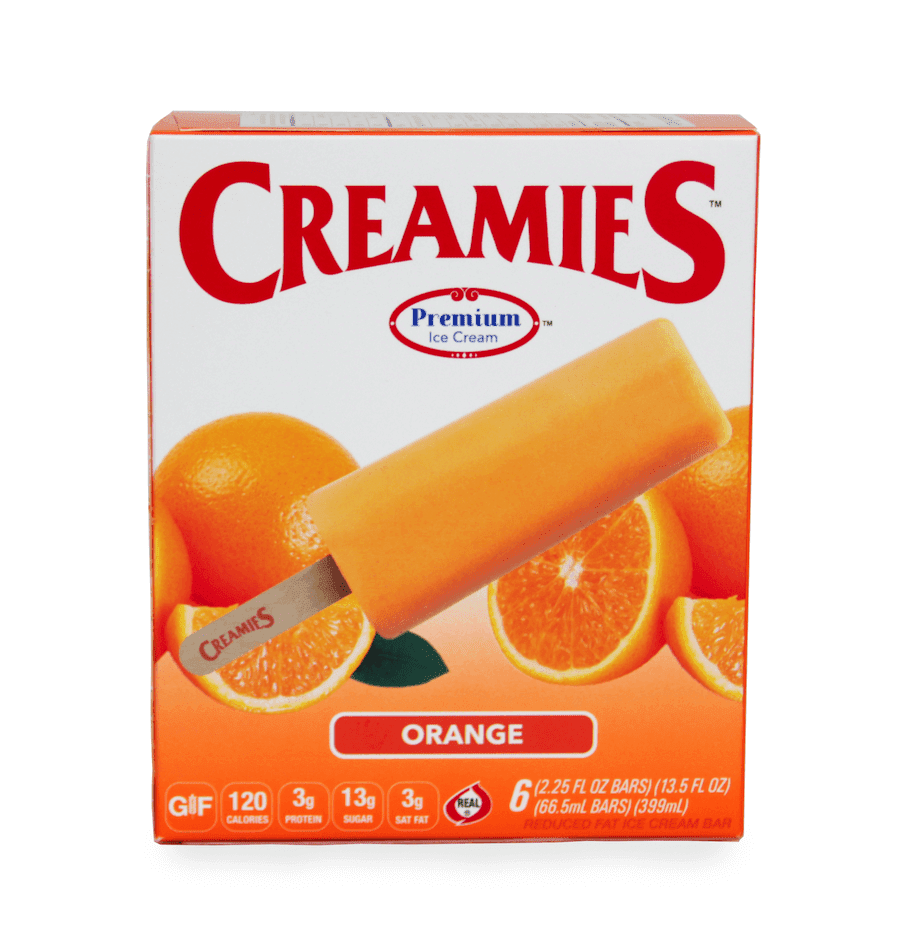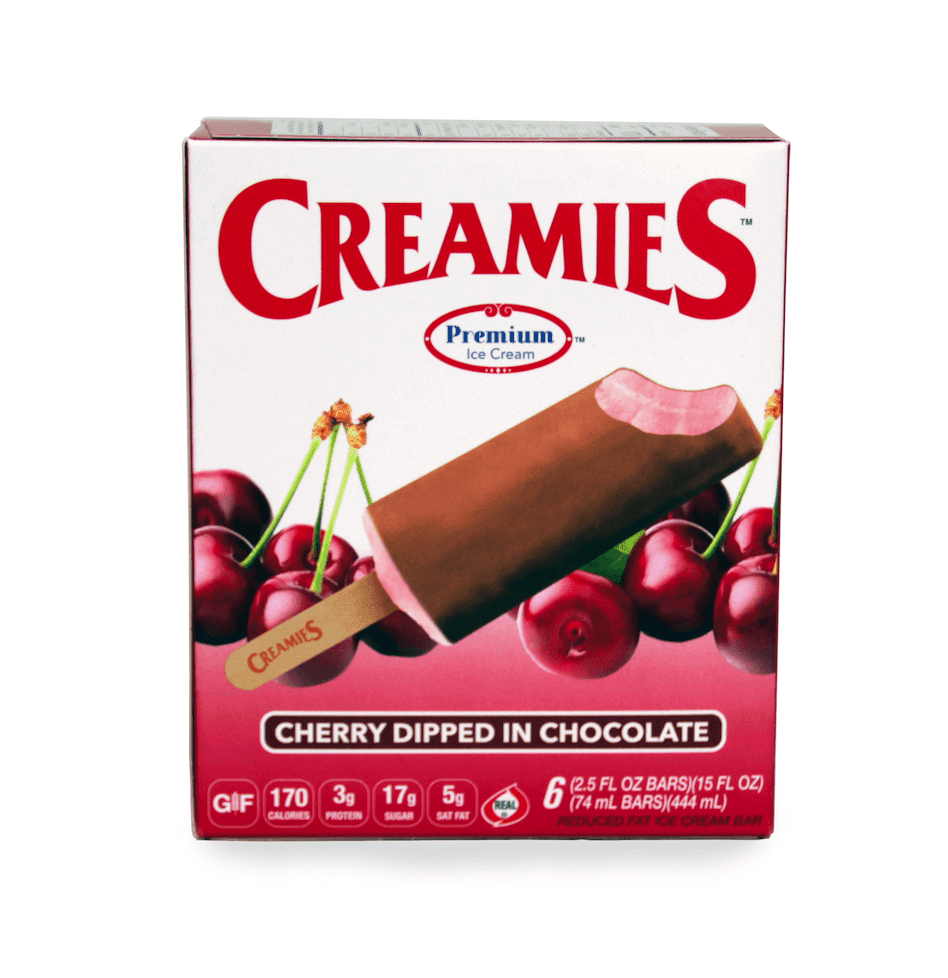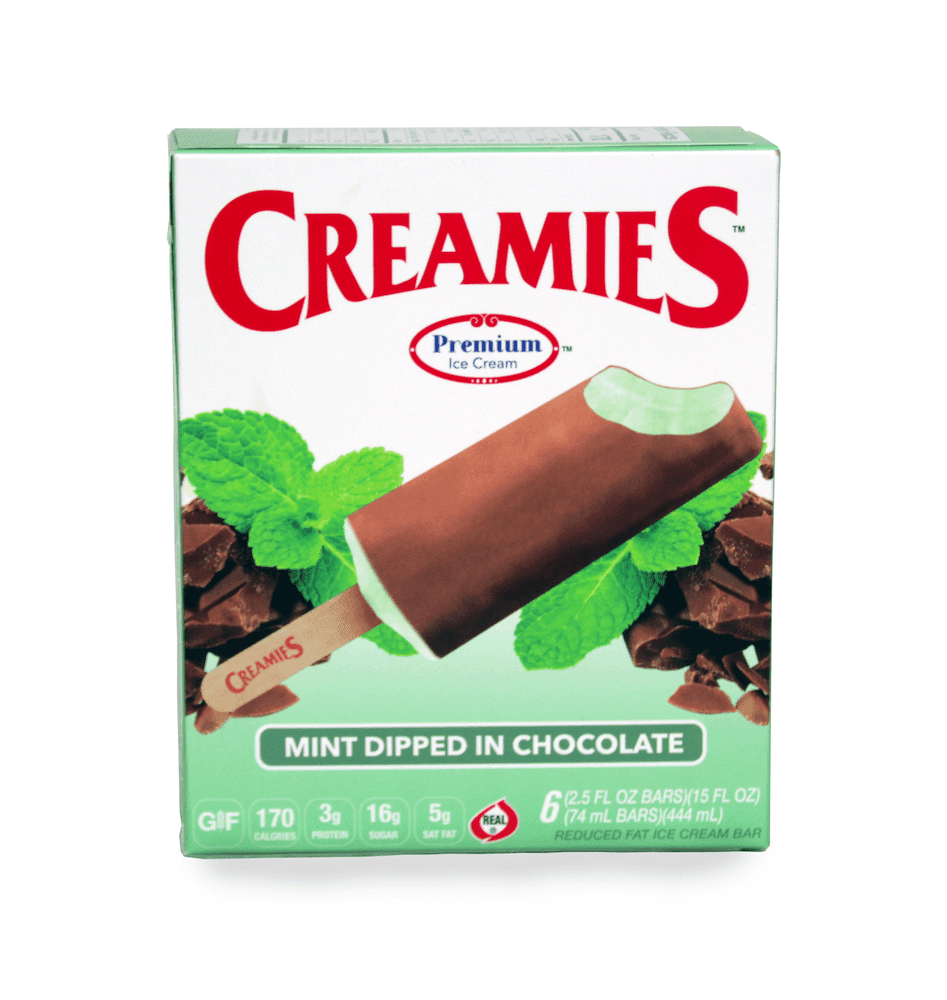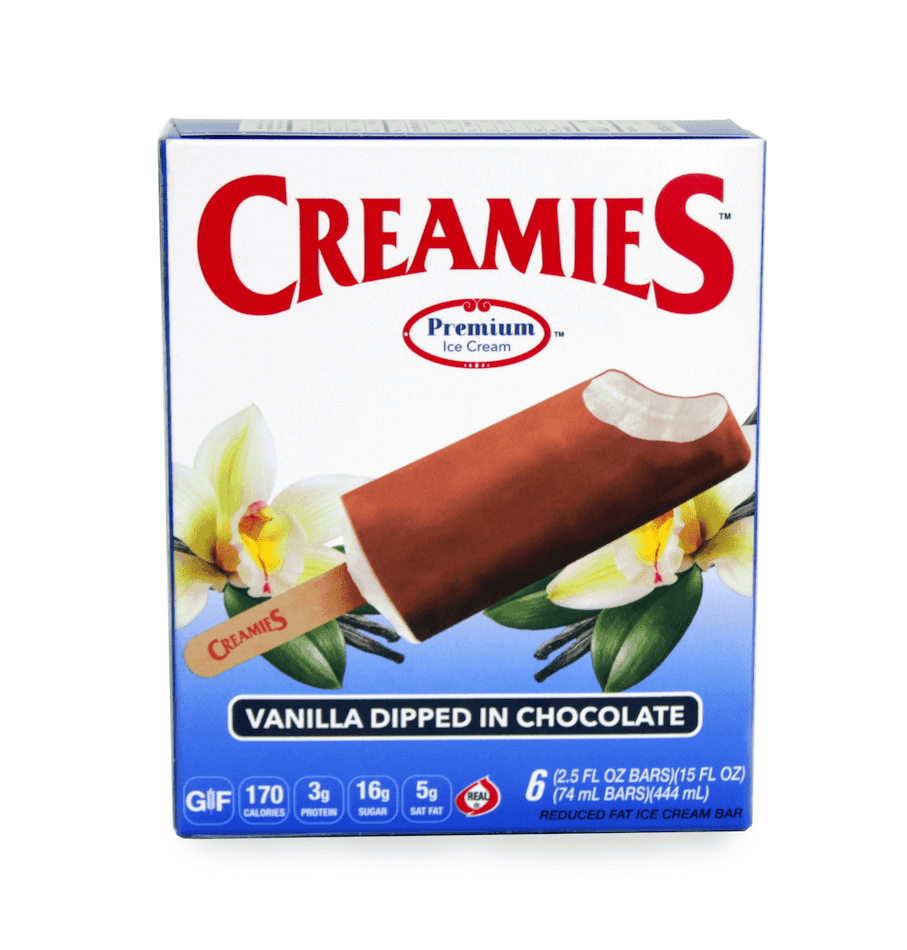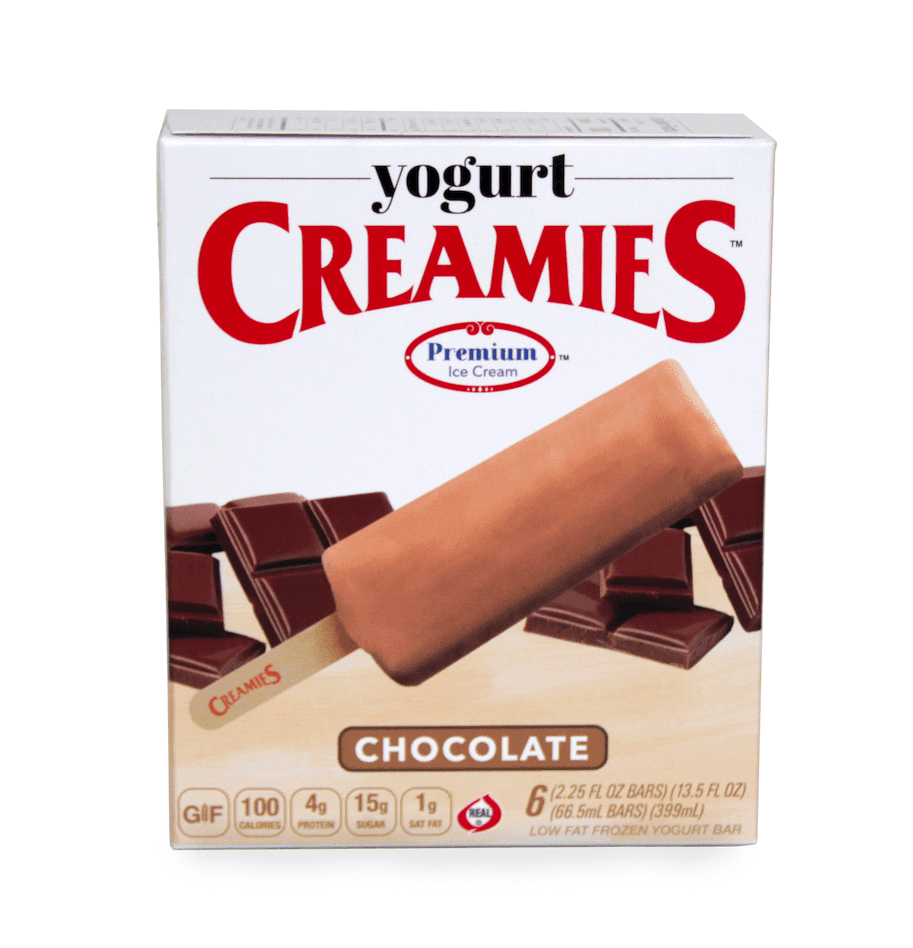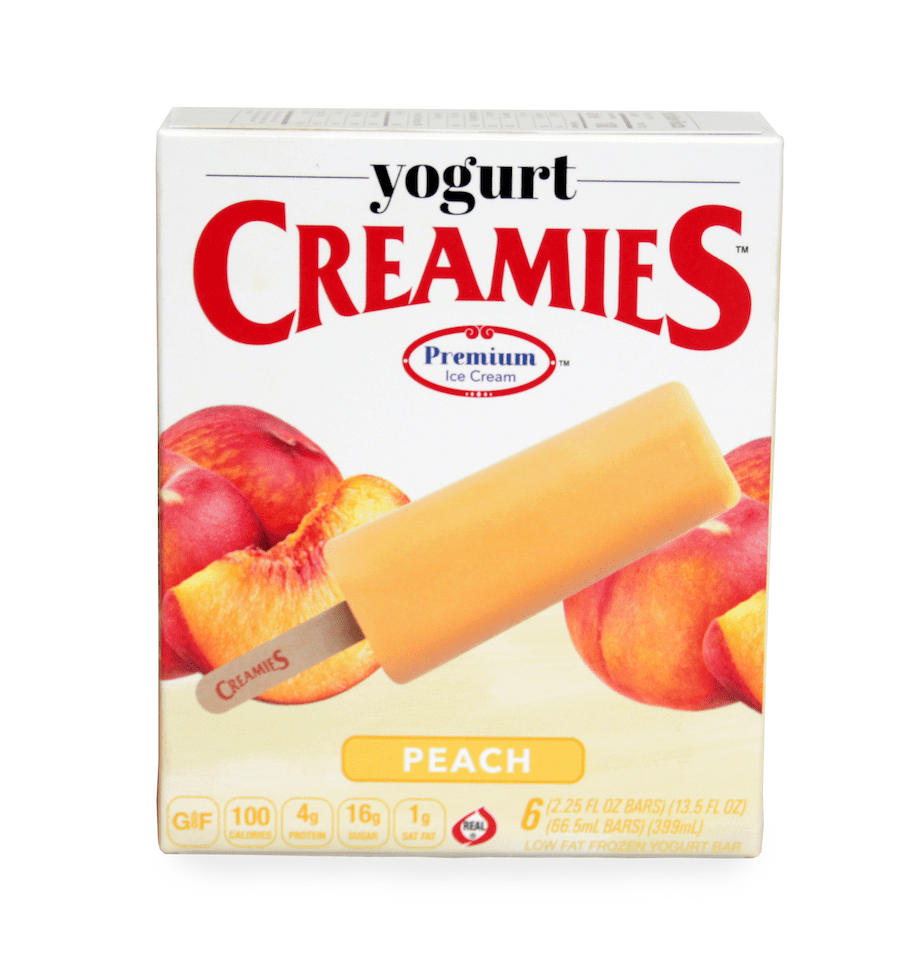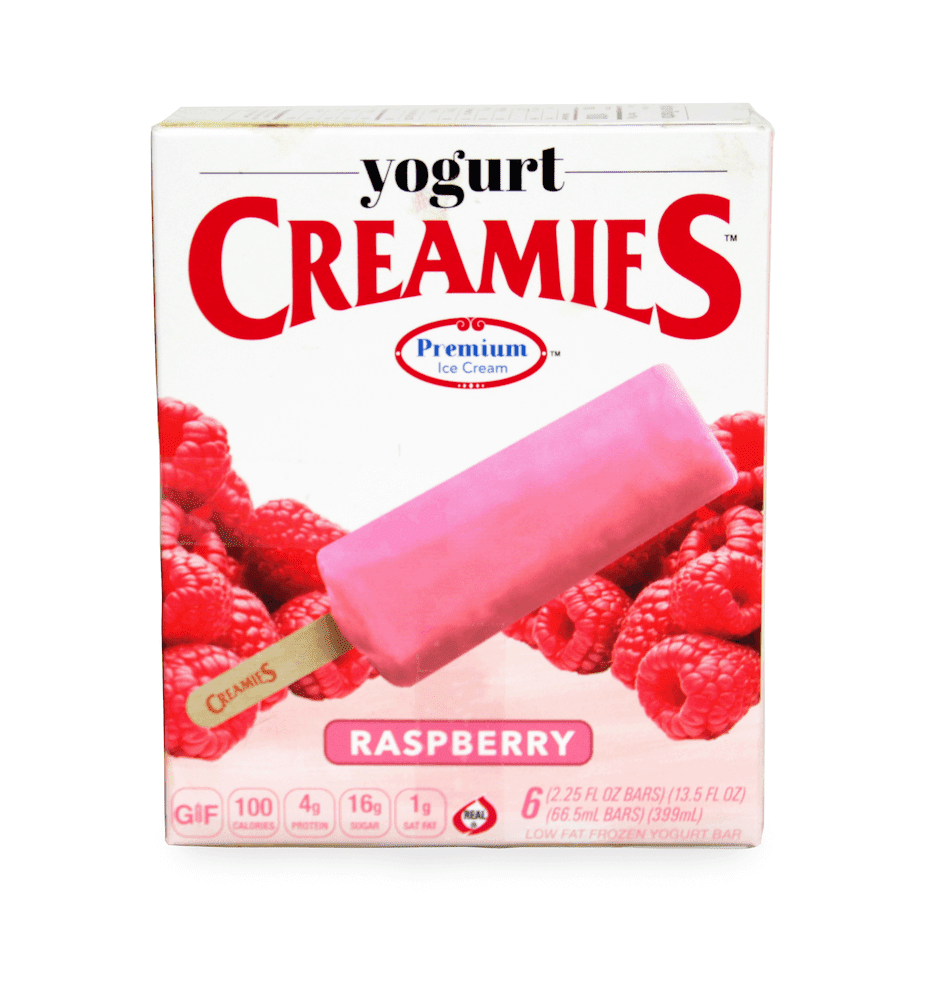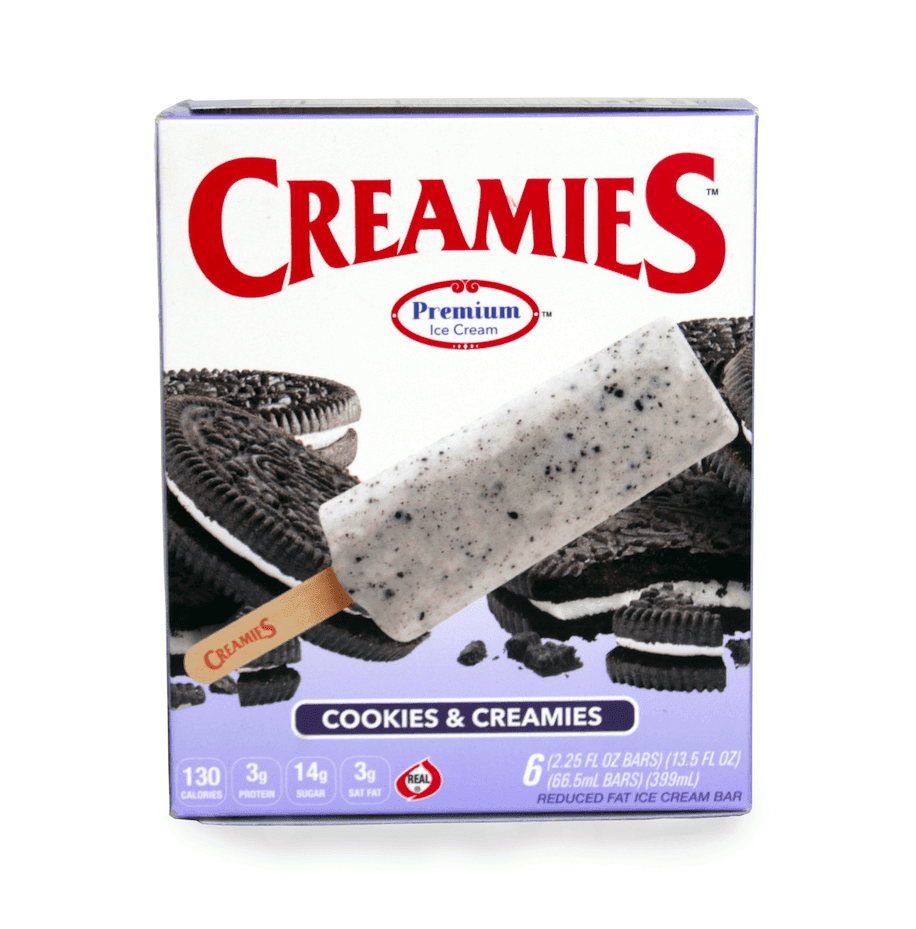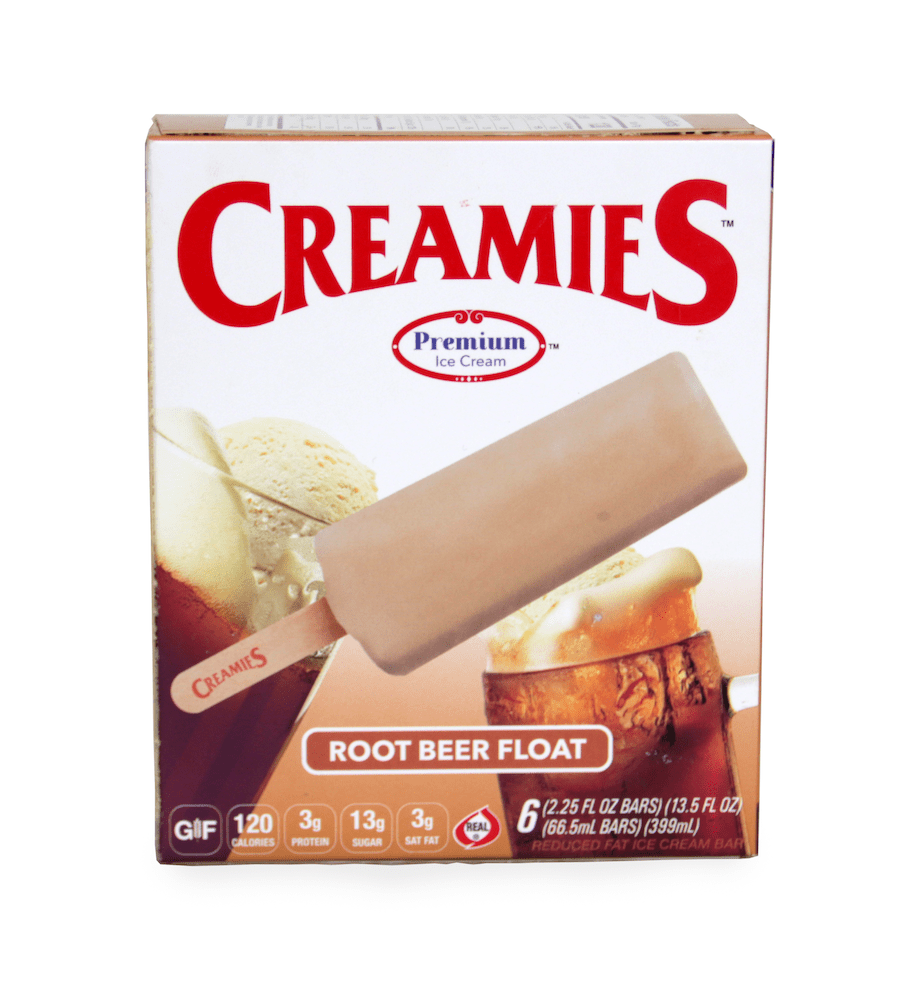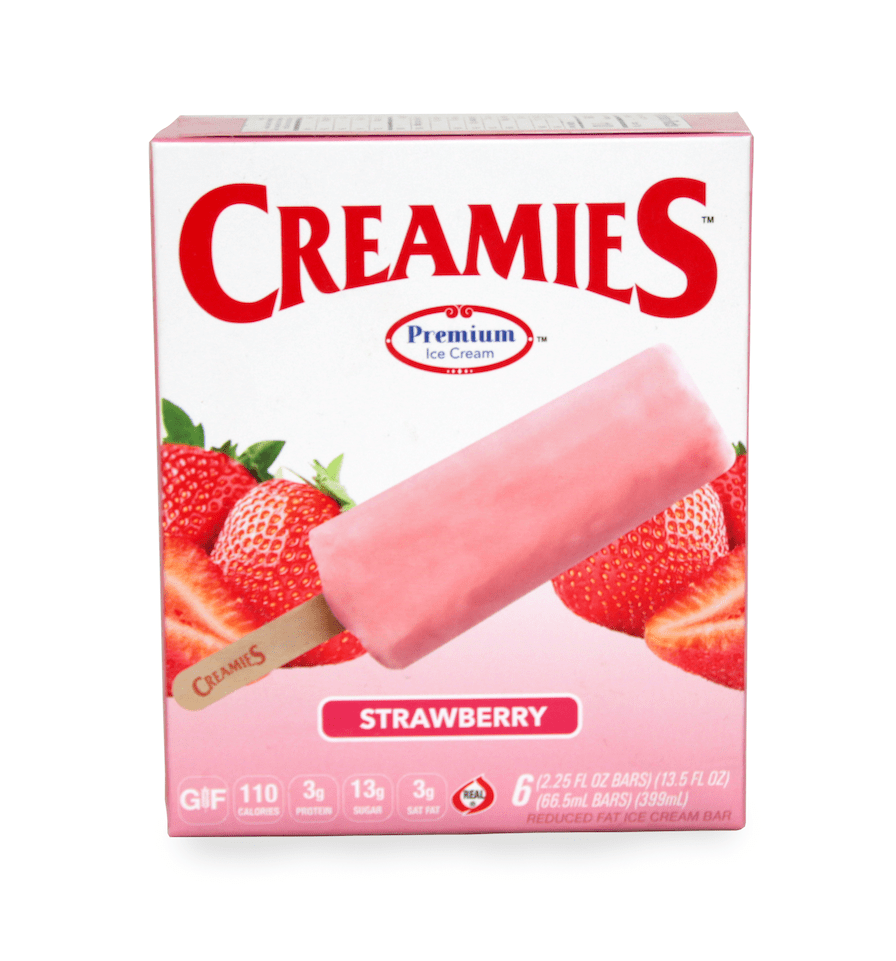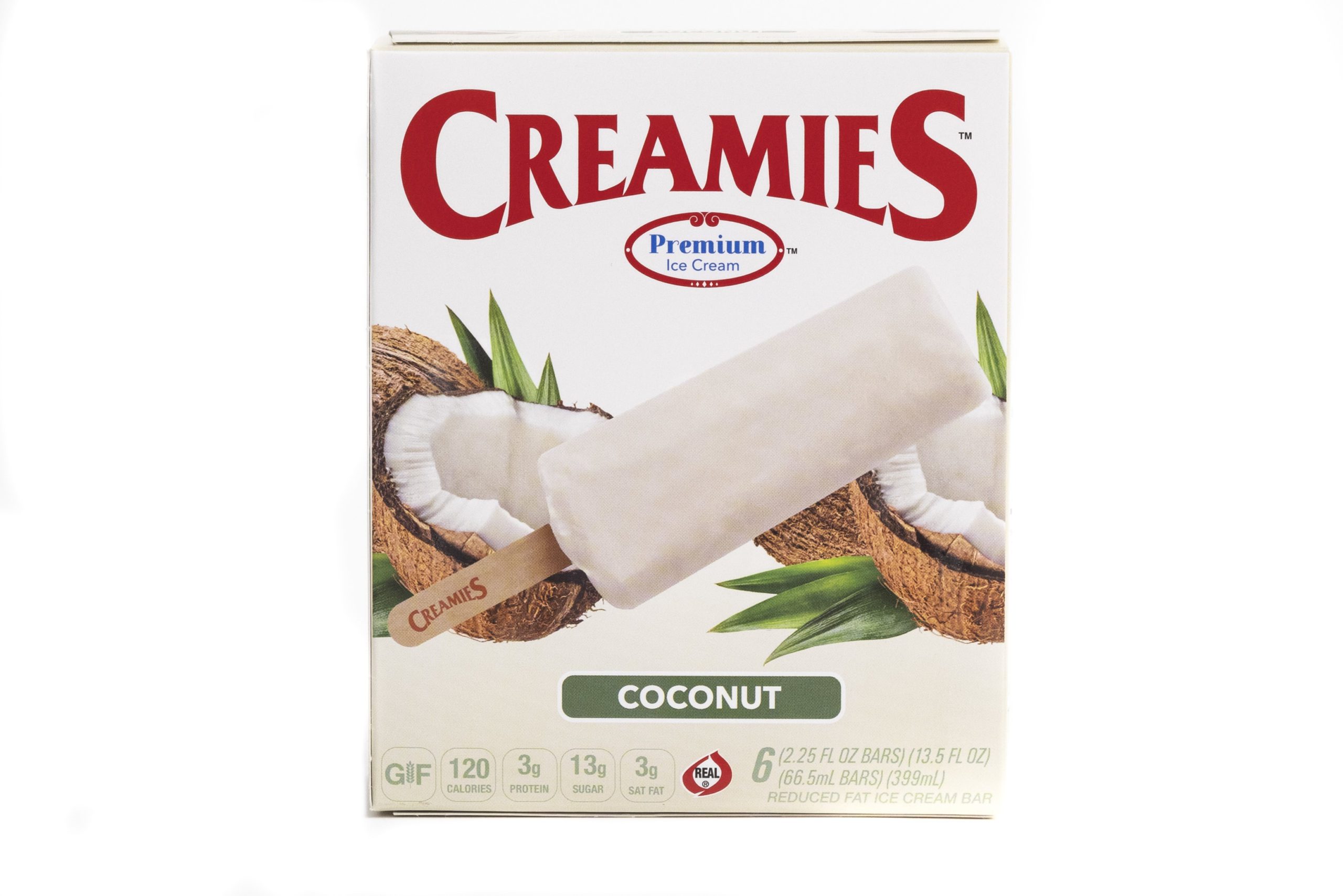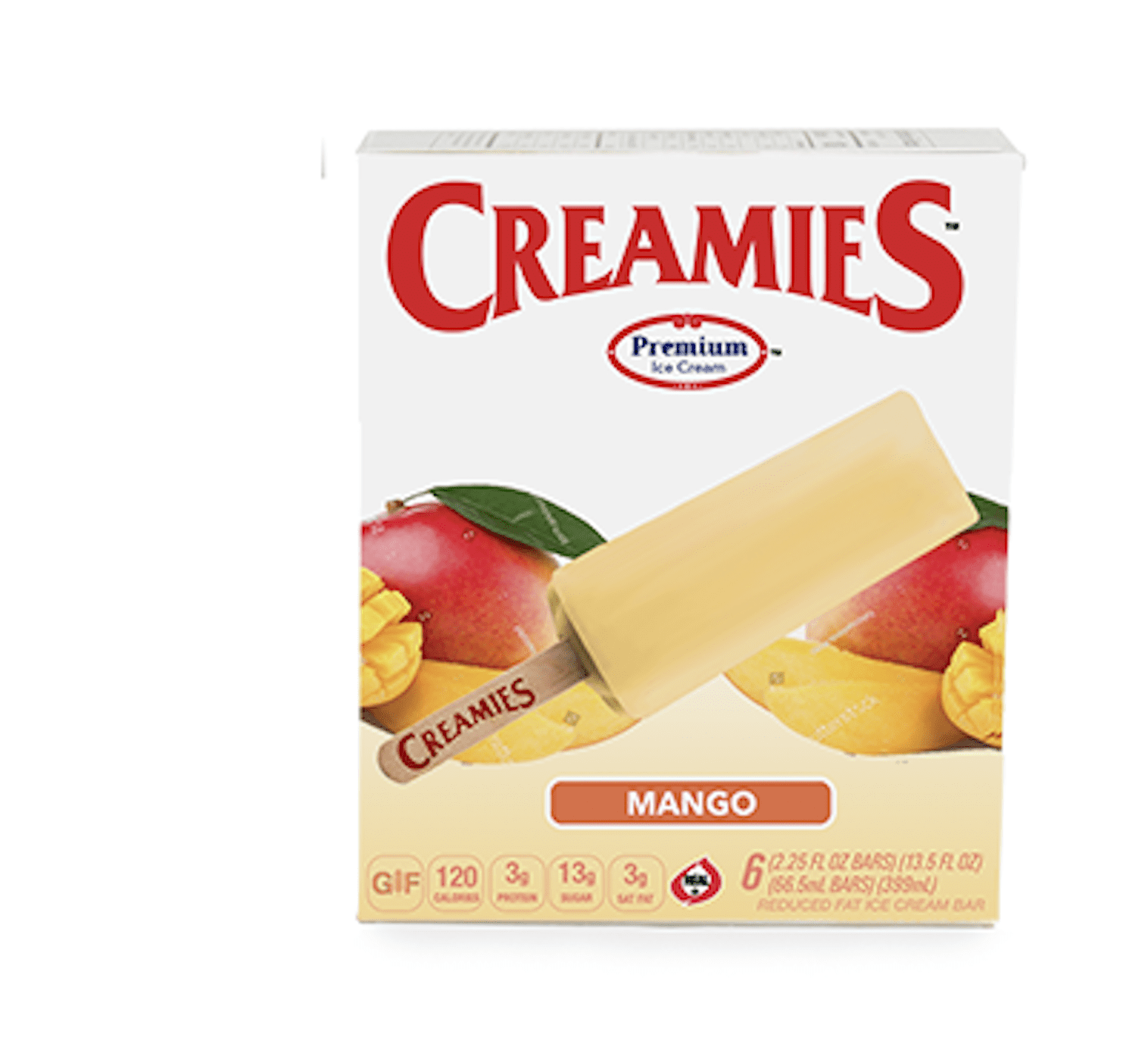 Creamies Monthly Ice Cream Bar Highlight
We would like to highlight our banana ice cream bar. We know it is difficult to find a delicious banana-flavored ice cream bar. Many people are hesitant to even try a dessert or ice cream that is banana-flavored because most often it doesn't taste good. Well, we have good news for you-our banana Creamie is not only delectable but it's a healthy ice cream bar made with real ingredients. Not surprising to us, but our banana Creamie is one of our top-selling ice cream bars. Our banana has been one of our top bars for decades and will continue to do so. If you like or don't like bananas-you should try our banana Creamie. It's delightful and has only 120 calories. If you don't believe us, then believe our Creamie fans. Marty Breen, said "Creamies are simply the best in the world. I was surprised to see they aren't worldwide, they are so good! Banana is the BEST flavor!" Simply said, we make the best ice cream bars! 
3 REASONS WHY YOU SHOULD EAT MORE ICE CREAM
1. Ice cream is a good stress reliever. While we'd never advocate eating your feelings away, occasionally eating some ice cream can definitely be a great way to wind down after a long and difficult day. Don't worry, a scoop or a bar of ice cream is all but guaranteed to put a smile back on your face.
2. Ice cream is a great group activity. Whether or not you're with a group of good friends or with that special someone on a romantic night out, ice cream and frozen yogurt remain one of the most shareable foods on the planet. Good ice cream loves good company.
3. Ice cream is perfect for every occasion. Need to celebrate good grades on your kids' report cards? Ice cream is a great reward. Hosting a dinner party or just a casual barbecue? That's right. Ice cream.