Strawberry Healthy Ice Cream Bar
The strawberry healthy ice cream bar is the perfect mix of strawberries and ice cream—it's not too sweet, but just sweet enough. If you like strawberries and ice cream, you will love the strawberry Creamie!
with real ingredients which makes for one refreshing, smooth treat!
Follow the link to purchase Creamies online! https://creamies.com/product-category/ice-cream/ 
Show your love!
Form successfully submitted, thank you!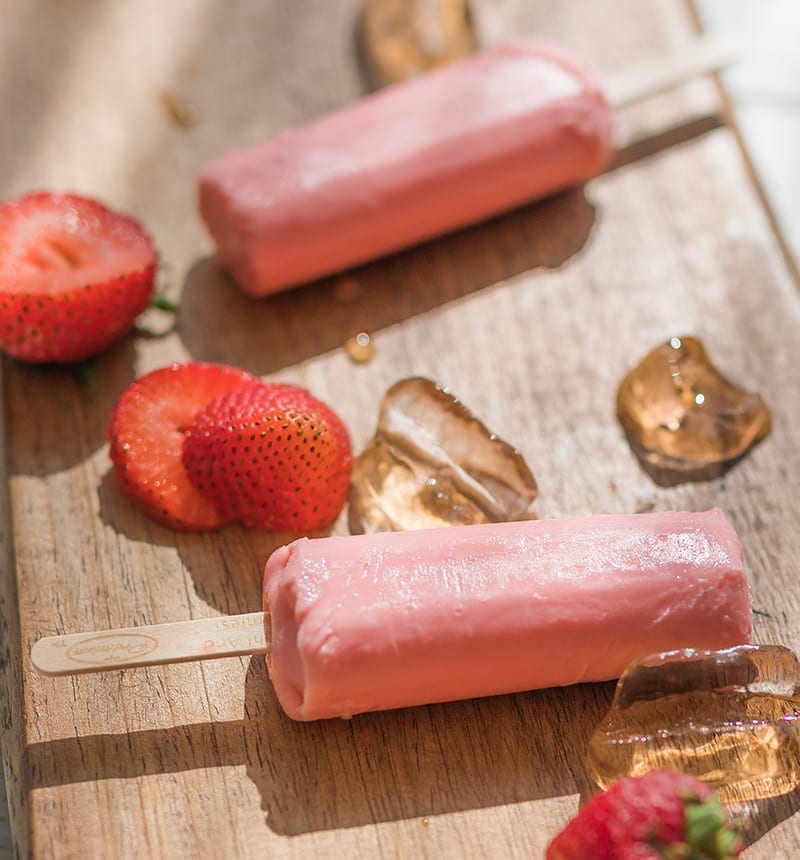 How our Strawberry Ice cream Bar Fans Feel
"We like the strawberry one and the banana thanks." – Karl Williams
"My boys love strawberry." – Jeanette Raddon
"I can't do all of them but my favorite listed are mint, chocolate, and strawberry!" – Kyle Ostergaard
"We love the banana and strawberry ones!" – Dana Wilkerson
Strawberry Healthy Ice Cream Bar Product
The Strawberry healthy ice cream bar comes in the 6-count box. Right now, you can buy Strawberry in select Utah and Idaho grocery stores. If you would like to have this Creamie at your local grocery store, please request it from them and this will help us get it into your state and store.